Artistic coaching
The artist can improve his talent by choosing to be accompanied by a director.
How to estimate your work of art?
Mr Expert's experts will carry out a free estimate of your sculpture. Have your sculpture appraised and receive within 48 hours an objective, confidential and non-binding estimate based on the results of auctions of similar sculptures.

Music
Musical or vocal coaching allows you to prepare for a concert, an audition, to perform a play...

Cinema
Thanks to artistic coaching sessions, future actors learn about French cinema.

Painting
Take painting classes to master different techniques: modelling, painting, drawing, watercolour, etc.
Art coaching, which one to choose?
Accompany a person in mastering art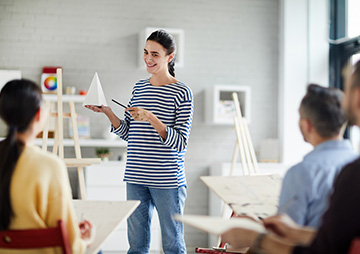 Art coaching
An artist chooses a solitary path full of uncertainties and doubts. This questioning is necessary for the exploitation of his creativity. It is sometimes necessary to be accompanied in order to assert oneself and develop one's projects.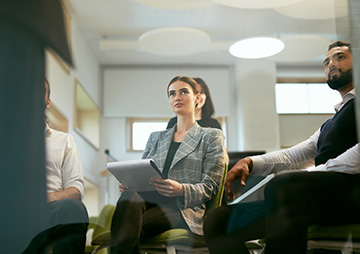 Stage coaching
Body language is a powerful movement. Thanks to stage coaching, the artist is able to refine his/her body perception. Coaching helps to improve one's vocal instrument in order to harmonise the voice and gestures.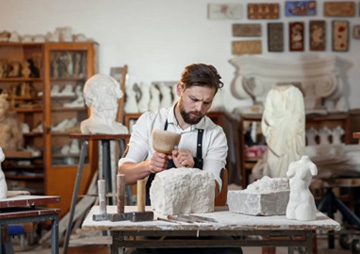 Promotional coaching
The principle of promotional coaching for an artist is to be able to propel his/her artistic career. This coach offers advice and support for the development of an artistic career or exhibition projects.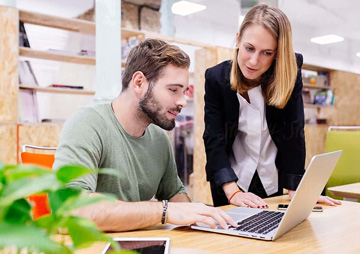 Image coaching
The professional image represents information and communication. It is important to work on the image you project. Is this image authentic, coherent, convincing and valorising with one's artistic profession?
Artists and coaching
Improving performance and revealing talent
Steps to a successful artistic project
Making a success of your artistic project

Art appraisal
The auctioneers come to your home to make an inventory of all your works of art. This inventory, carried out by Mr Expert, is a document which specifies for each object, its description and its estimation.

Creativity and talent
The creative talent of an artist develops gradually. Creativity is not a fixed faculty. It can be improved. It is very important to be creative in a society. This faculty is not only for musicians and painters. It is indispensable in teamwork in search of innovation.

Professional network
When studying art, you have to develop your professional social network. The advantage of a professional network is that it allows you to showcase your work, and for some people, a professional network is a must for a career. Its objective is to help artists to boost their network in order to share their event and their activity.

Casting and auditions
An artist audition allows several actors to participate in the realisation of a project. This type of audition is used to recruit actors, singers, dancers and comedians. To find the dates of upcoming auditions, one can consult global platforms specialising in the publication of professional and paid castings.

Art exhibitions
An art exhibition is an opportunity to admire drawings, paintings, sculptures, photographs, videos, artists' performances, sounds, artists' group performances… Estades is a virtual art gallery allowing to discover various artists: Contemporary masters, modern, grand masters, provincial masters, etc.

Art promotion
In order to help an artist become known, it is important to promote his or her work. An artist must be able to take his time so that he can strengthen himself, and eventually complete his art and keep his balance. Time is one of the indispensable tools to promote the artist's talent.
Coaching techniques
Master the basic techniques trough coaching
Mentoring and guidance
The role of a coach is to develop a specific skill in the coachee, while mentors accompany and motivate people. Mentors and coaches focus on two elements: knowledge and know-how. A mentor helps and enlightens to measure artistic situations and skills.
Intensive creative workshops
The creative workshop is a way of letting the imagination run free for all age groups in order to improve their creativity. This workshop allows for a convivial moment around an activity involving manual work. The activity provides emotions and encounters while creating links.
Lectures and demonstrations
The lectures and art demonstrations are opportunities to meet the artist. During the exchange with the art expert, the participants will be able to better discover the artist, admire his works, etc. The meeting is also the occasion to discover a live demonstration of his way of working.